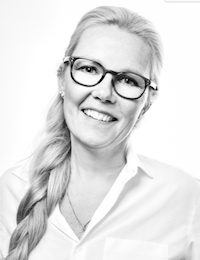 We are excited that one of Sweden's most influential tech investors are investing in the Nordic deep tech future.
With decades of experience in entrepreneurship and tech investment Anette Nordvall is a true angel investor with sharp advisory skills. She is currently invested in a multitude of companies in the tech scene, and started her entrepreneurial career in the US back in the early nineties.
In 2020 creator and Founding partners to Cross Nordic Capital – a part of Keiretsu Forum Nordics which is a co-investment vehicle for Keiretsu Forum Nordics investor members to facilitate working in a structured process by sharing experience among the group, reducing investment risks and initiating collaboration through mindshare. Check out what CNC 2020 and CNC2021 are working on.
After the year at Nordic Innovation House and Stanford as Wallenberg Vinnova Fellow in Palo Alto, California, in 2016. Dagens Industri listed her as one of the top 52 most powerful [the amount of cards in a standard 52-card deck] tech investors in Sweden 2015 and 2016. Also featured in Industrial magazines and as appreciated speaker and panelist. Anette has for the past ten years being a Competence and Capital Partner with STOAF – Stockholm Business Angels both funds. Her Venture partner involvement with Capital A Partner, US east coast based Nordic fund, has build a broader Nordic engagement. CAP A merged in 2016 with Butterfly Ventures, a Finnish based Venture fund, focusing on deep-tech, robotics, ICT. Several investments are done very early and in many cases Anette is the almost co-founder and funding partner and Chairwoman. The digital user centric security startup Covr Security, and the Social network and Climate Action platform We Don't Have Time, are a few to them as well as the hardware telecom infrastructure company e-Horizon and internationally scaling MVNO Junyverse amongst many other things, and you can understand why.
We are Always easy to talk with and we do Listen to – Nordvest is proud to invest for a sustainable innovative future.